Nugget!!!
Please don't think I'm mean for this. Nugget likes to be stylish... =) Here he is when he was younger sporting his fashionable soccer cone: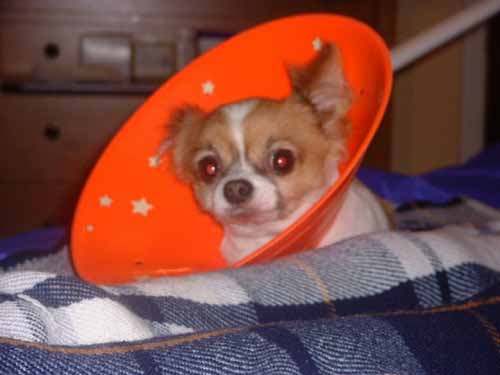 After he stopped chewing his leg, he didn't wear the soccer cone very much anymore. I could tell he was missing the fashion world. Here's an explanation of the day Nugget got his comeback:
My brother took me to get my hair done one day & Nugget would not get out of the car, so we just took him with us. He was just chilling out, snoring under the chairs when I looked over and saw the temporary neon hair coloring & thought about how cool it would be if he was blue, orange, purple, etc. I mentioned this to my hairdresser & my brother as a joke & in no time at all Nugget was on his way to be permanently dyed a very unnatural-looking shade of red. =) Thus, we created the great Barbecue Nugget... =)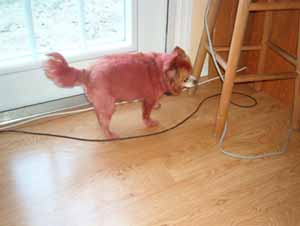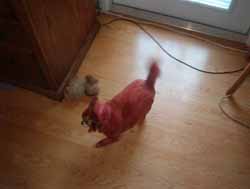 You can tell he loves to make a statement: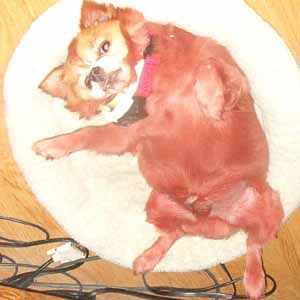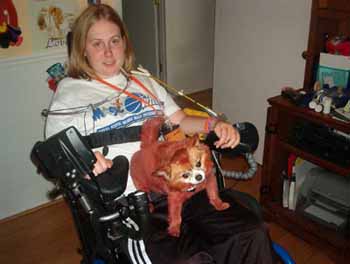 Unfortunately parents (& most normal others) didn't appreciate Nugget's new style... He was shaved after about a week and was left with a blotchy pink color: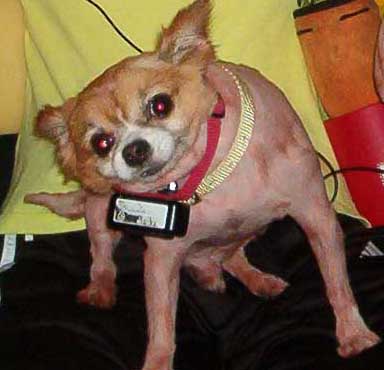 He's back to normal now, but as you can see in his eyes below... he still feels something is missing...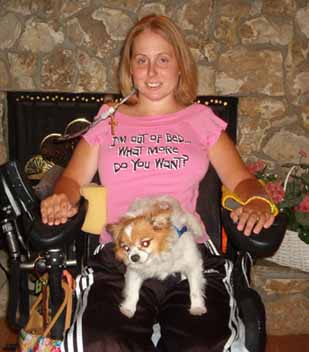 Here is my brother & Nugget a while back: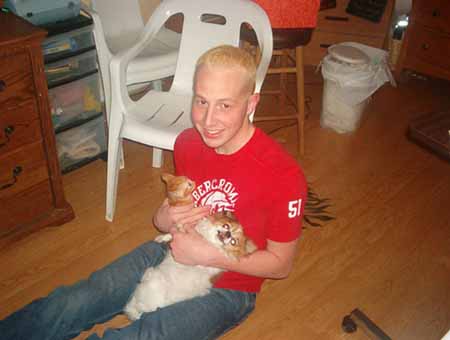 awww...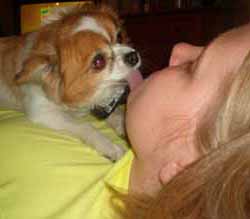 We treat him only the best now =)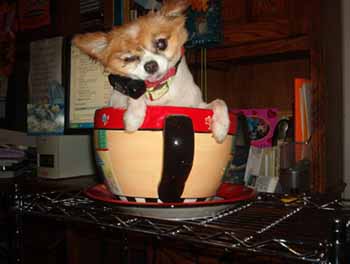 And he sticks his tongue out to those who don't appreciate the world of fashion: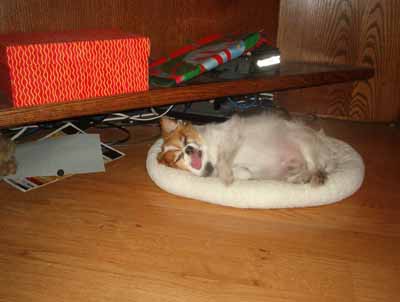 Poor Nugget... the misunderstood Chihuahua =)