My Accident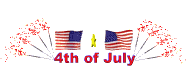 My accident -- Short version:
On July 4th, 2000, I was at a party with my friends when I decided to go swimming in their lake. I dove off a dock into the water, which happened to only be three feet deep (hence this web site address :). I broke C4/5 vertebrae and can no longer move or feel anything below my shoulders.
Long version:
Okay, here's my extended version of everything that happened the day of my accident as well as all the things that followed. I describe all my thoughts and go into the various phases I went through during my recovery. It's pretty long, but hopefully you'll make it to the end =)
STORY
-- -- -- -- --
The summer of 2000 was an exciting, carefree time for me. I had just turned 18 and just graduated from high school. This was to be my last easygoing, fun filled summer before starting college at UCF. Everything seemed to be falling into place and it seemed as though nothing but promise awaited me.
All my plans to a drastic change that July...
That Fourth of July began began as just an ordinary summer day for me. After partying the night before, I remember waking up in my friend's living room at about 11 a.m. Her family always celebrated the Fourth of July out on the lake and went skiing and wake boarding and stuff, so this year I decided to go with them. It seemed like a good opportunity to give skiing a try for the first time.
I followed them down there a little before 1 PM. When I got there I didn't know anyone except the few friends I came with and no one was skiing, playing volleyball, or doing anything too exciting yet. I ended up getting a sheet out of my car and laying it out so I could sit out and watch the lake. I was really hot and kinda bored so I was thinking of either leaving or going for a swim. I chose the latter. I changed into my bathing suit & headed toward the dock. I had no idea I was about to dive into three feet of water. From then on, my life would change forever...
The dock after more rain.